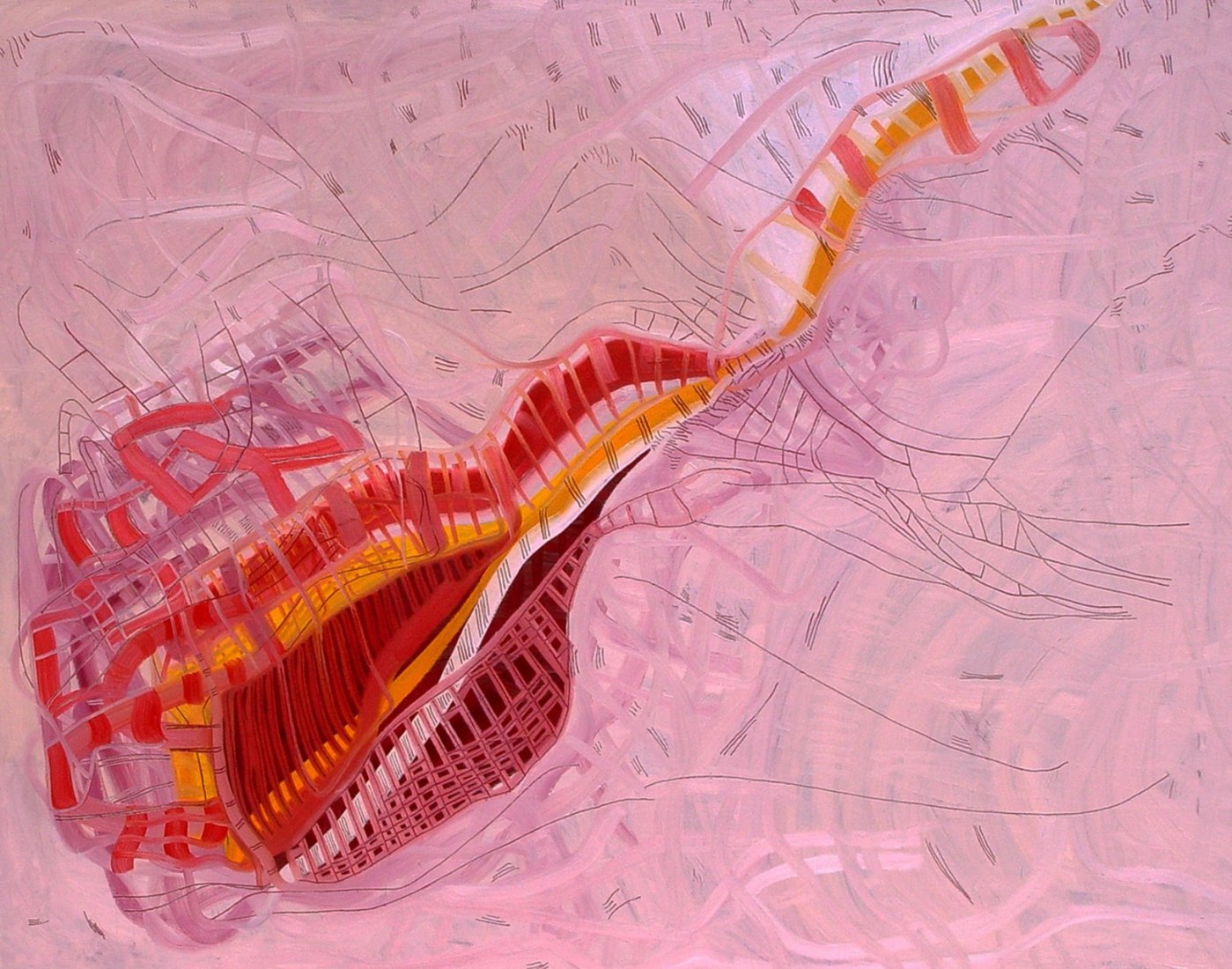 Talwar Gallery is pleased to announce BLIP!, an exhibition of new Paintings & Works on paper by Sheila Makhijani. In this new series of gouaches, Makhijani continues to explore line, color and space through malleable systems that pivot around an interior logic all their own. Expanding on her earlier drawing practices, in the new works the artist has introduced a sculptural approach to the paper itself – punctured, layered and extended through stitching. In these new works, the kinetic nature of the drawings is echoed and strengthened by compositions that are no longer static or centered their energy no longer containable by square white surface. The stitching itself proposes sequential fragments of time and space, creating tangible boundaries that are impishly crossed by delicate yet purposeful lines of color. Now more than ever resembling swirling kites in space, Makhijani's drawings are like moving spirits refusing to be tied down.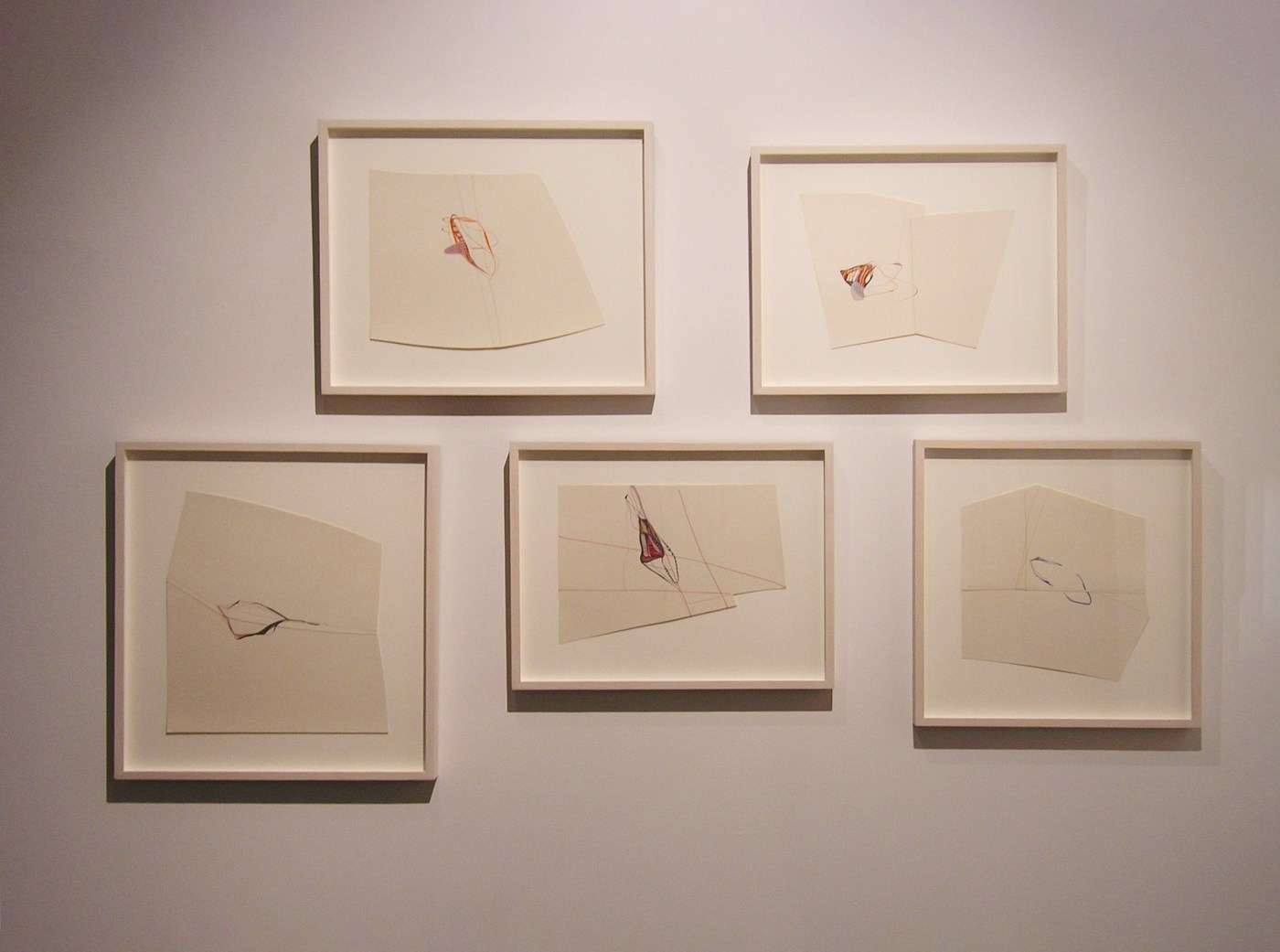 Organic and interwoven lines are also the subjects of Makhijani's large and bold canvases. The undulating paintings conjure images of vivid underwater worlds, wherein varying degrees of translucence and depth echo the airy negative spaces of the gouaches. Within these ample, luminous areas the same web-like lines seem to tease gravity and lure the viewer deeper into the work. As art critic, Menezes states, "…in her canvases where she leaves no terrain unchartered, no space unexplored. Colour rushes in to fill every void and spills over uninvited. Forms leap up and subside in this frenzied feast of tangled nets where buzz not bare rules the roost."

Sheila Makhijani was born in 1962 in New Delhi, where she lives and works. She was awarded her Bachelor and Master of Fine Art degrees from College of Art, New Delhi and later in 1994 she studied in Kanazawa, Japan. Makhijani has steadfastly remained engaged in exploring the limitless possibilities of painting.