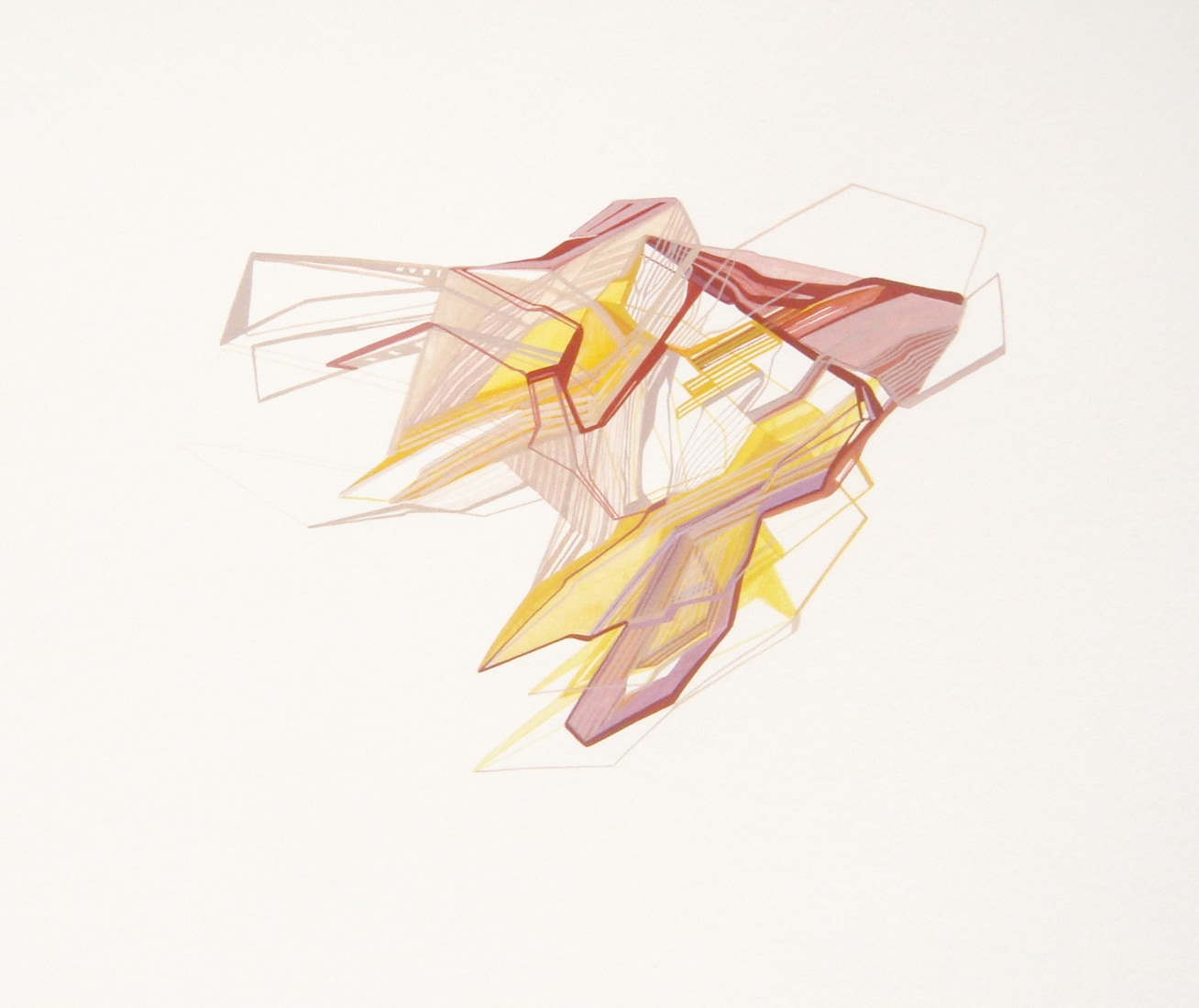 Talwar Gallery is delighted to announce TOSS, an exhibition of new works by New Delhi-based Sheila Makhijani. The artist's third solo show at Talwar includes work she has creating for the previous two years. The exhibition features a series of gentle drawings with gouache on paper; a group of stitched drawings combined of multiple planes of paper cut in various shapes, joined and stitched with layers of clear plastic; and an artist's book, in which a set of drawings constructed and bound by the artist unfold as the pages are turned.
Stitched, ripped, folded, layered, and painted, the paper in Sheila Makhijani's hands becomes a performance site for her lines. On this surface lines dart, skip, or twirl like an ecstatic dervish dancer or gently wind their way like a solitary country road through the folds of nature and those of the artist's mind. These seemingly aerial mappings of imaginary landscapes, while balanced and floating in her gouache drawings series, are more adventurous in her "stitched" drawing series. Here they are no longer contained within a square sheet or a frame, but traverse different planes and colors, courting lines of sewn colored thread that appear to keep them from trespassing on the thin ice-like clear plastic sheathing.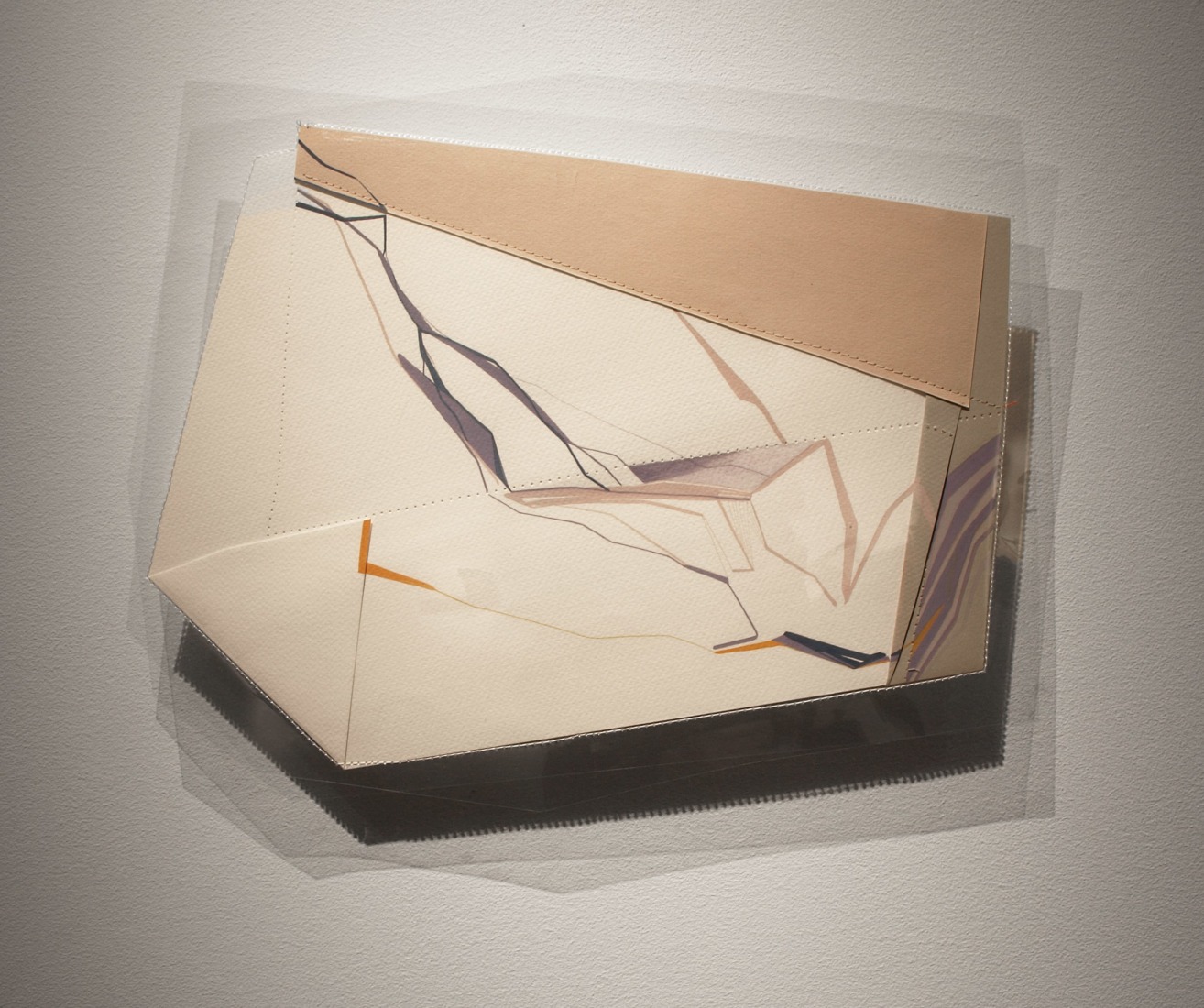 Over the course of her career, Makhijani's wide-ranging practice has been sustained by a ceaseless exploration of the potentialities and boundaries of painting on canvas and paper. Her deep, close, unbroken dialogue with her works imbues them with an intensity that is not mitigated by their frequent lively, even mischievous tone. Possessed of their own inimitable energy, they hurtle and tumble along paths of their own making, spinning worlds whose currents and axes intersect briefly, madly, consequentially, with our own.
Sheila Makhijani was born in 1962 in New Delhi, where she lives and works. She was awarded her Bachelor and Master of Fine Art degrees from College of Art, New Delhi and later in 1994 she studied in Kanazawa, Japan. Makhijani has steadfastly remained engaged in exploring the limitless possibilities of painting.