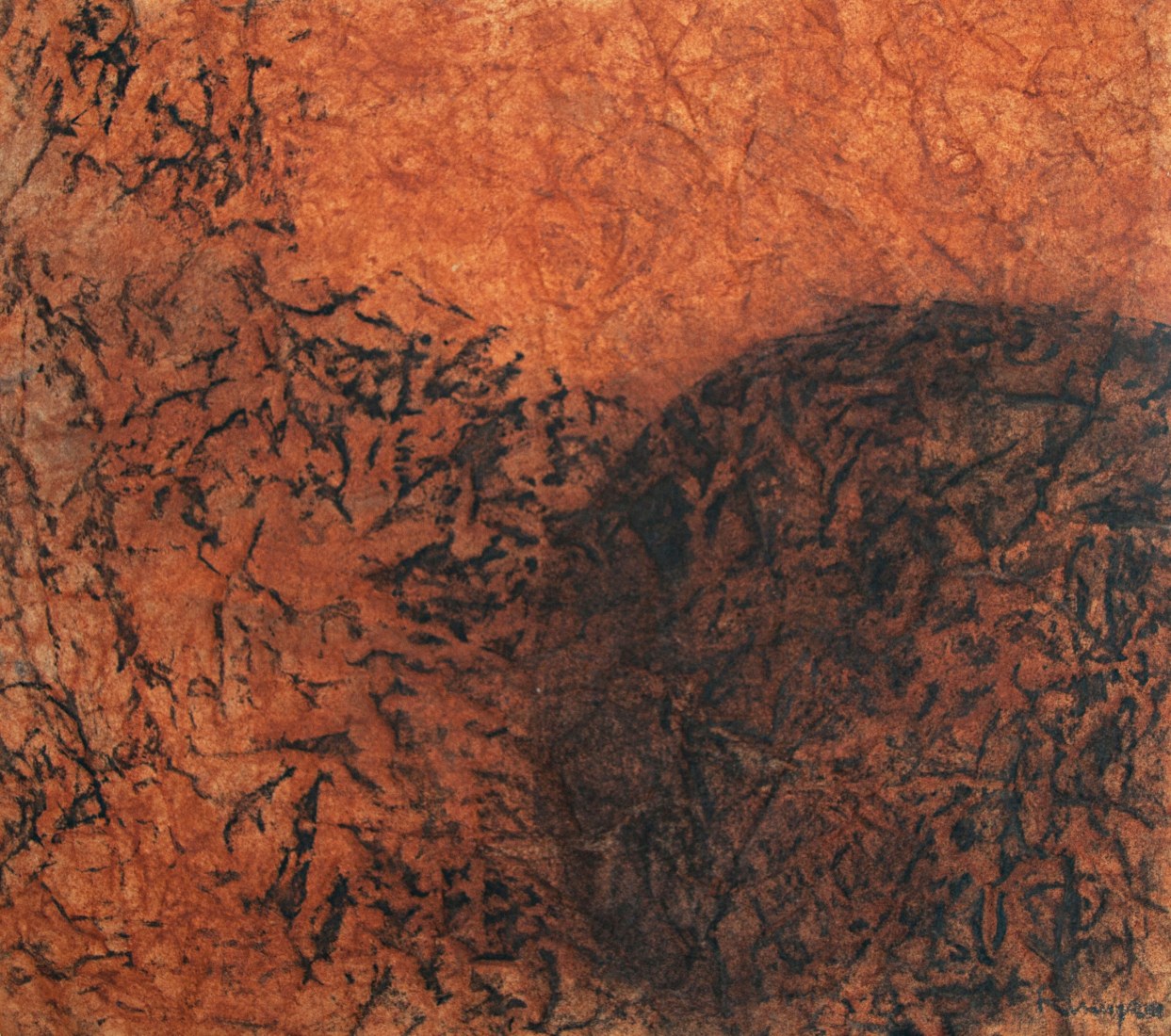 Rummana's earliest departures from the figural painting were experiments in abstraction that remained on paper. She employed xerox, watercolor, indigo, earth pigment, charcoal, terracotta on paper. But perhaps more significantly they were applied not just by brush, but rubbed in, imprinted on crumpled, torn or creased paper. Titles such as Movement, Fluid that were part of Bodyscapes series signaled for her a newfound awareness of the body not just as an instrument, but the site itself for art-making. These works which focus on the female body, the site of simultaneous violence and fecundity, would continue to remain important throughout her oeuvre; leading not only to the subsequent Tunnel Echoes works, but to the images of feminine fertility—the halved papayas, the open mouths and domes—that continue to reappear in her later works.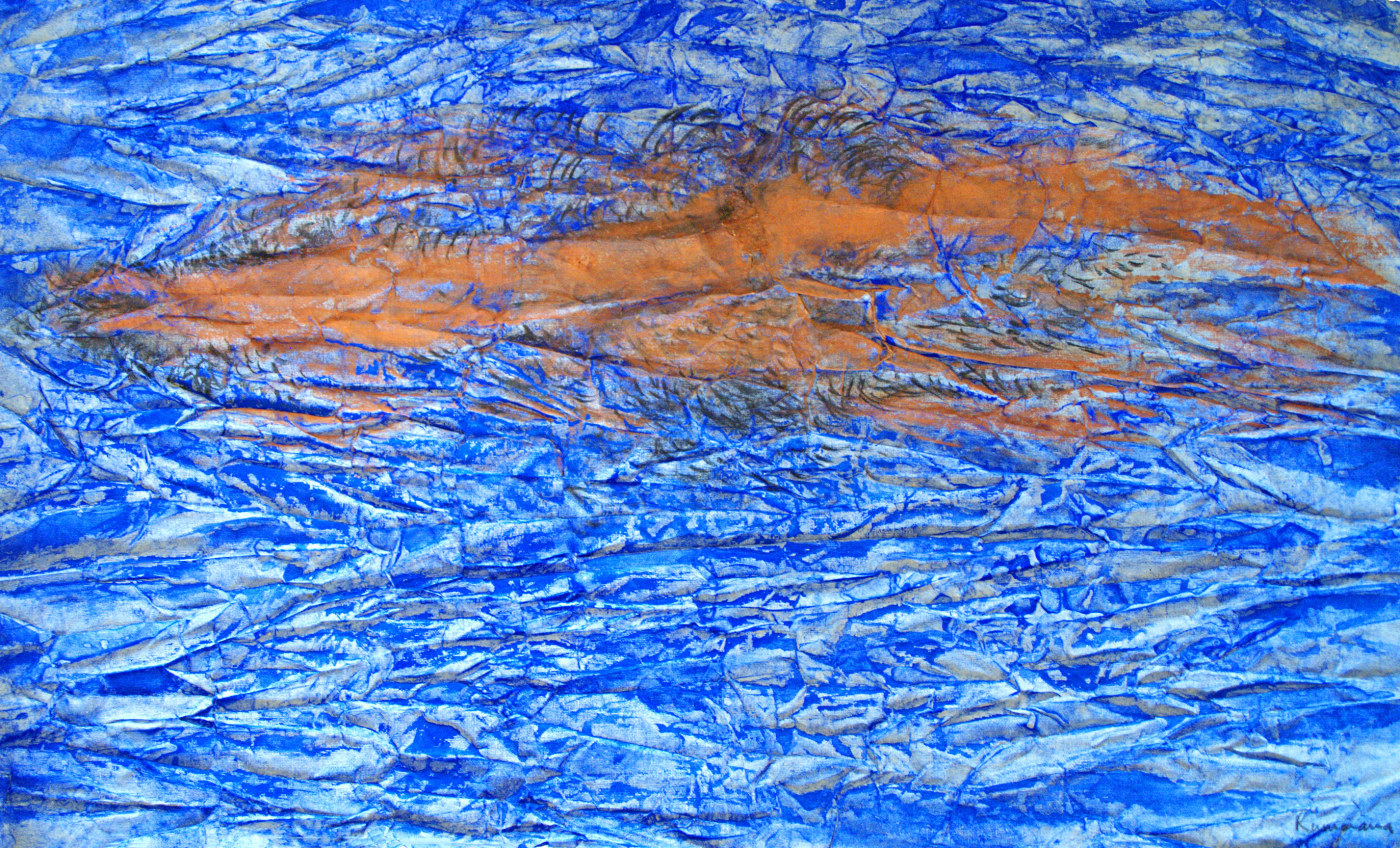 Rummana Hussain's oeuvre exists in two parts—one, her early figural works on canvas and paper from the 1980s, and the other her sculptures, installations, and performance works that were among the first to appear in India in the 1990s. These two very seemingly dichotomous bodies of work suggest a disjuncture rather than a gradual progression in her practice.
In Breaking Skin, we present a body of work from the early 1990s that reveals a process of transition from the figurative to the abstract, from allegorical to a direct and bold confrontation, from flat painted two dimensional planes to textured and ravaged surfaces in diverse media, from a veiled exploration of self to a public, vulnerable personal awakening.