Cloud songs on the horizon is Ranjani Shettar's first major institutional show in Europe and was commissioned specifically for the Barbican's Conservatory in partnership with the Kiran Nadar Museum of Art (KNMA). The installation comprises five sculptures, handcrafted by Shettar in her studio in rural Karnataka, India, which will be suspended throughout the entirety of the Conservatory's 23,000 square foot space. A tropical oasis in the heart of London, the Barbican Conservatory is home to a vibrant mix of 1,500 species of plants and trees from across the world.
Ranjani Shettar's artistic practice, developed over two decades, is informed by the close observation and study of the natural world. Continually meditating on the subjective unfolding of time in nature, her abstract forms seek to evoke what she calls 'adaptations': those imperceptible and innumerable processes of change and metamorphosis taking place amid the various species of any given environment. Traversing the space, visitors will encounter sculptures nestled among the verdant foliage or gliding above the tranquil koi pond. Carved from a reclaimed teak wood pillar or moulded from a stainless-steel base and bound with handwoven muslin cloth, Shettar employs techniques adapted from traditional Indian crafts. Working intuitively, her approach is embedded in and responsive to its own context and surroundings.
"OVER THE PAST TWENTY YEARS SHETTAR HAS EVOLVED A DISTINCTIVE, PROCESS-DRIVEN VISUAL LANGUAGE THAT IS ENTIRELY HER OWN. HER SUSPENDED ABSTRACT FORMS TRANSFORM ENDURING MODERNIST PREOCCUPATIONS, THROUGH A PROFOUND SENSITIVITY FOR MATERIALS AND A DEEP EMBODIMENT OF AN ECOLOGICAL CONSCIOUSNESS, ALL EMANATING FROM A LOCAL CONTEXT. IN THEIR ELEGANT QUIETUDE THEY ACHIEVE SOMETHING ASTOUNDING, GENTLY RAISING OUR AWARENESS, TO QUERY HOW IS IT THAT WE ARE CONNECTED SPATIALLY, MATERIALLY, EMOTIONALLY TO THIS WORLD."

Shanay Jhaveri, Barbican Head of Visual Arts
All of the sculptures are intended to be viewed from multiple perspectives, encouraging wandering and exploration as Shettar draws us in to the Conservatory, gently persuading us to look at each tree, flower, leaf, plant and to appreciate their own rhythms. To slow down and to recognise the cycles of transformation embedded within each of them; and, just like the clouds above us, to know that they are always quietly shapeshifting.
"RANJANI SHETTAR'S PRACTICE HAS BEEN OF PARTICULAR INTEREST TO THE KIRAN NADAR MUSEUM OF ART (KNMA) SINCE WE FIRST ACQUIRED AND INSTALLED HER WORK AT THE MUSEUM IN 2011. WE HAVE BEEN CLOSELY OBSERVING HER ARTISTIC EVOLUTION THAT COMBINES HER RARE SENSITIVITY WITH PATIENT WORKING."
KIRAN NADAR
"A slight, fleet-footed figure.. she [Ranjani] is as delicate in her manner as her art. Yet it would be a mistake to underestimate her strength. That commitment to the work of her own hands has accompanied Shettar as she has carved out a career as one of south Asia's foremost sculptors."
Rachel Spence, The Financial Times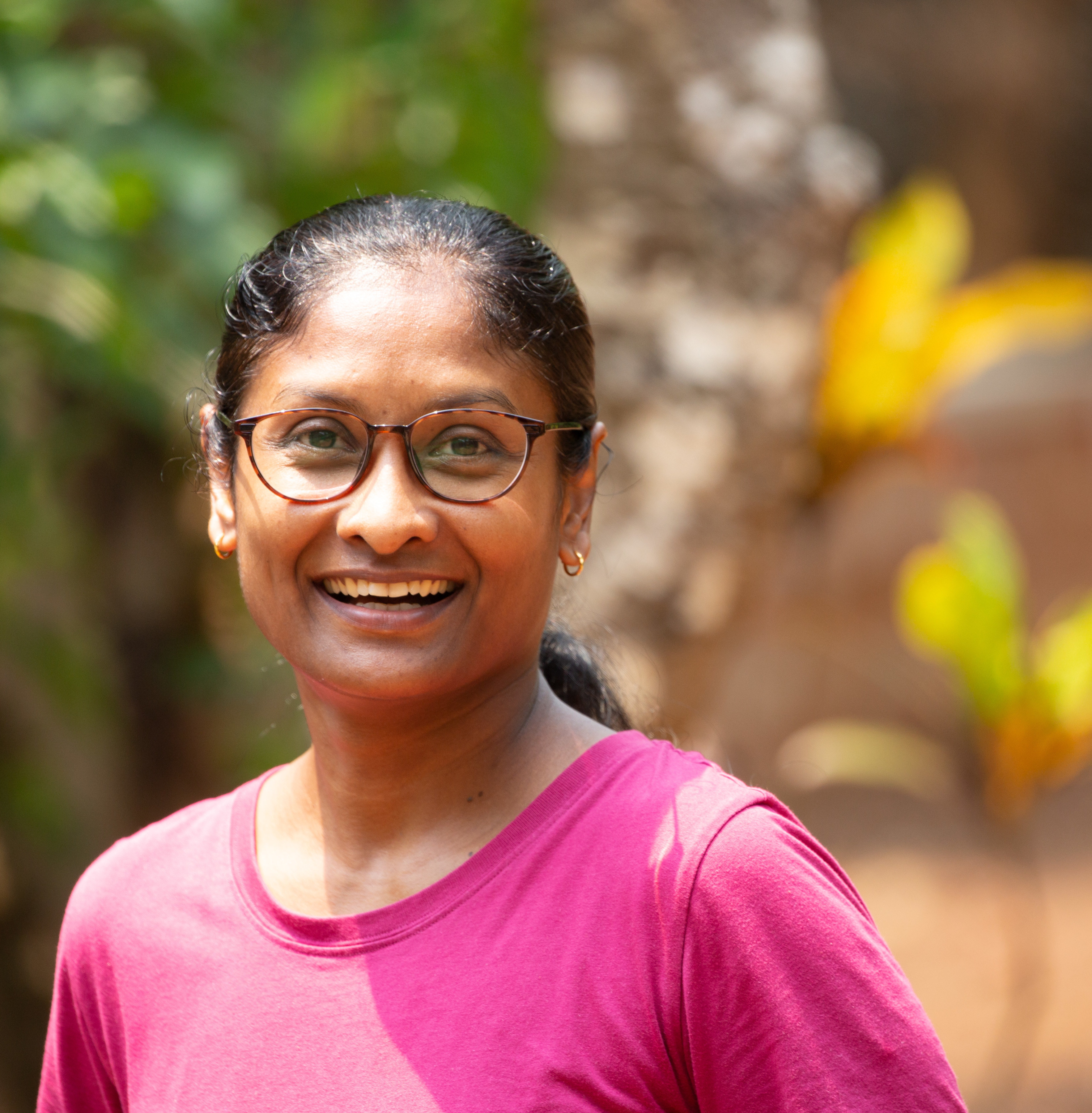 Ranjani Shettar's works are in many prestigious museum collections and have been the subject of several solo presentations including at The Metropolitan Museum of Art, New York (The MET) (2018), The Phillips Collection, Washington, DC (2019), National Gallery of Victoria, Melbourne, Australia (2011), The San Francisco Museum of Modern Art (SFMoMA) (2009), The Modern Art Museum, Fort Worth, TX (2008-9) and The Institute of Contemporary Art (ICA), Boston, MA (2008). Ranjani's works have also been featured in exhibitions at The Museum of Modern Art (MoMA), NY; Kiran Nadar Museum, New Delhi; The Art Institute of Chicago, IL; 55th Carnegie International, Carnegie Museum of Art, PA; 5th Moscow Biennale; 10th Liverpool Biennial, UK; 9th Lyon Biennial, France; 8th Sharjah Biennial, UAE; 15th Sydney Biennale, Australia; Art Tower Mito, Japan, Artpace, Texas; Cartier Fondation, Paris; Sainsbury Center, UK; Hermes Fondation, Singapore; Wexner Center, OH; The Walker Art Center, MN; Fondazione Sandretto Re Rebaudengo, Torino, Italy and Marian Goodman Gallery, New York. In collaboration with The Museum of Modern Art (MoMA), New York Shettar created a limited-edition project, Varsha and more recently was invited to create a special print for the MET 150, to commemorate The Metropolitan Museum of Art's 150th anniversary.

Ranjani Shettar (b. 1977 Bangalore, India) lives and works in Karnataka, India.