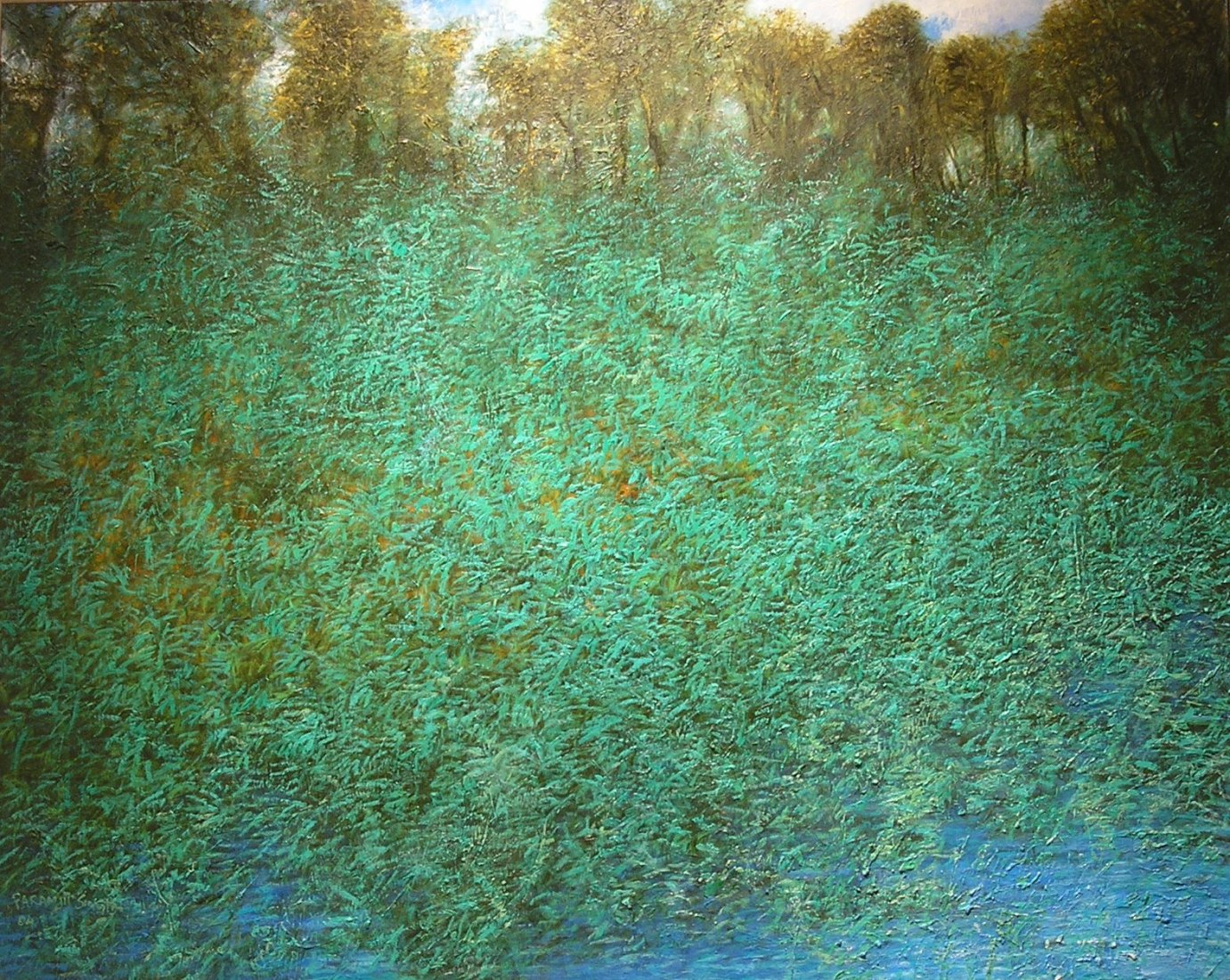 Talwar Gallery is pleased to announce an exhibition of new works by Paramjit Singh. On exhibition are his recent paintings on canvas and the jewels like pastels on paper. Singh has brought his fictive lens closer to his subject in his new works; immersing the viewer in the foreground of the landscape, where contrasts blur in the soft nuances of dappled light and stark focus recedes. The horizon, where it exists, barely tips across the top of the canvas, a bright white penetrating between the hunched shoulders of the huddled trees.
The impression of physical space created in the paintings by Parmjit Singh, however, is illusory. Concerned as much with the nature of memory as with nature, Singh's water and foliage, illuminated by brilliant patches of sky, create an impression of nostalgia. This is the vision of the mind, not the eye. Though he lives and works in the bustling metropolis of New Delhi, he has consciously turned inward to create. The illusion of motion, the riot of textures, and the blurring of colors in these works suggest the multitude; but it is a vision of the crowd without anxiety, refigured in the pastoral.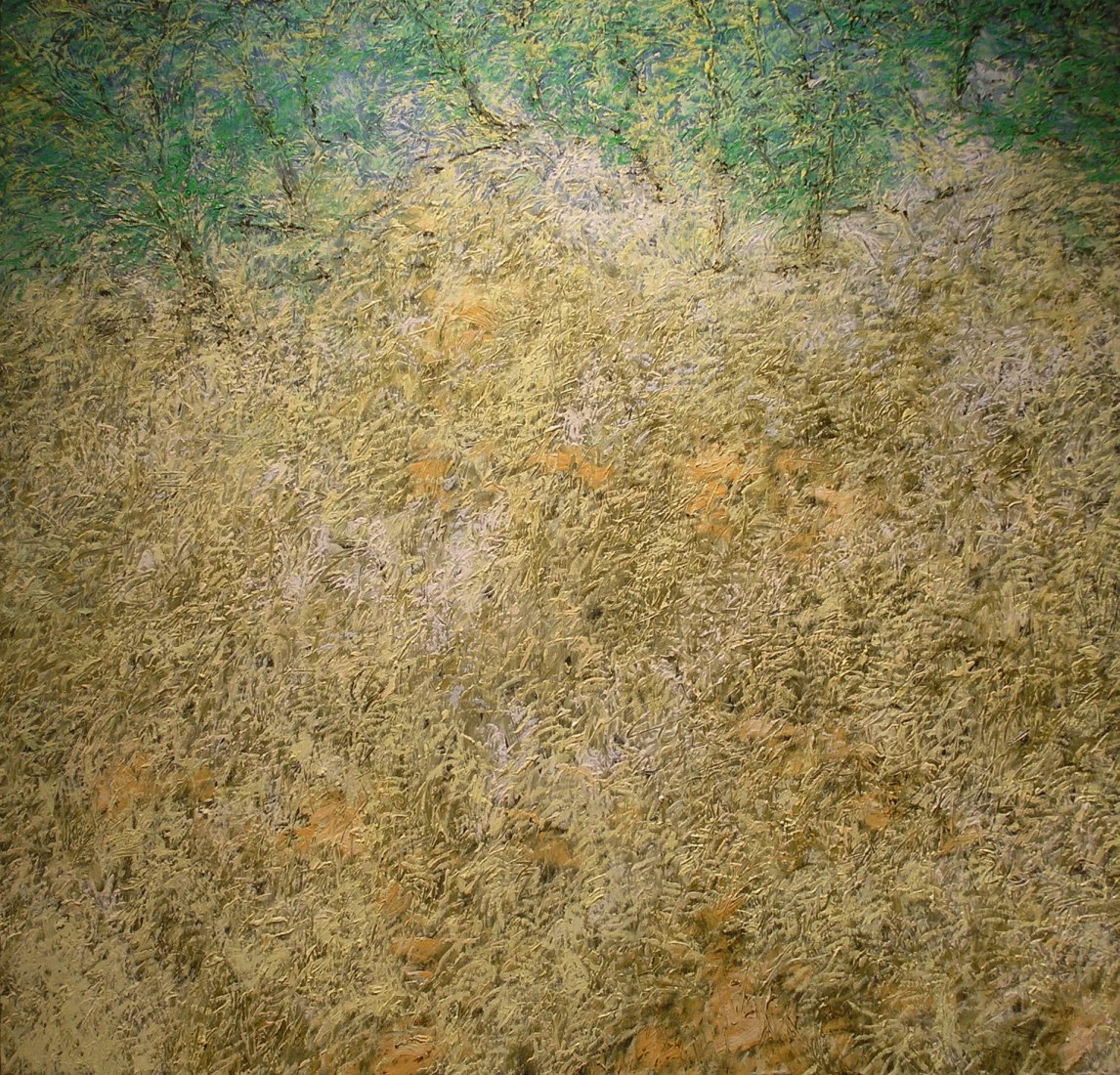 Paramjit Singh was born in 1935 in Amritsar, India, and studied art at the Delhi School of Art. In 1963 he joined the Faculty of Fine Arts at Jamia Millia University in Delhi and continued to teach until 1992. Since his participation in the Young Asian Artists Exhibition in Tokyo, Japan in 1957, Singh's works have been exhibited in group and solo exhibitions worldwide, including the XV International Biennale in Tokyo, Japan; International Triennial in New Delhi, India; Bhopal Biennale; and in exhibitions at The National Gallery of Modern Art in Mumbai and the National Gallery in Delhi. Singh's works are in the collection of the National Gallery of Modern Art, New Delhi and he, along with his paintings, have been the subject of the experimental film The Seventh Walk, directed by Amit Dutta.