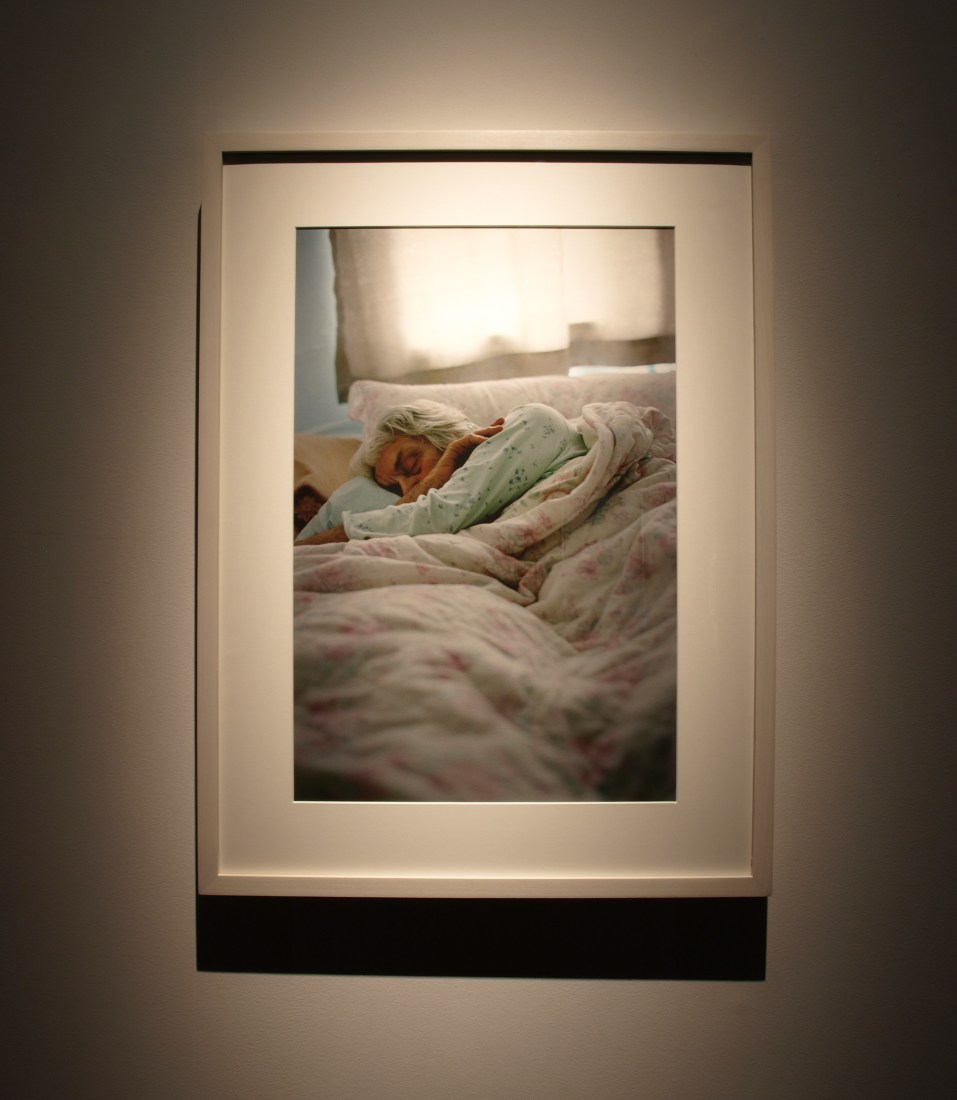 Talwar Gallery is delighted to present Wallpaper, Alia Syed's new film work.
In this performative work spanning four generations of women, Syed uses the memory of a wall painting her grandmother made in her late forties to explore the matrilineal relationships within her immediate family. This event explores re‐enactment and recreation as a ritual of remembrance. Giving precedence to the relational dynamics of filming, this split-screen work intercuts various combinations of video that documents the process of making a 16mm film, with the actual 16mm footage.
The work explores how intergenerational relationships emerge through the act of recreation of the original wallpaper. This, in itself, is an act of remembrance. How to create a perfect image, an image of perfection that exists in memory? The 'perfect' mother-daughter relationship informs these central questions of memory and tradition. The act of filming, who films whom, how each woman wishes to be seen by the other and to see for the other is the core concern of the work. The notion of erasure, presence, and territory, of subjectivities produced by the very act of remembrance, create a compelling new piece in this uncharted area within Syed's work.
Wallpaper will be shown in conjunction with four portraits of the women asleep.